Reviews
Contact us to learn more about our Rewards Referral Program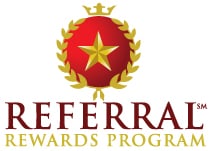 By: Beth Morris Cockrell on Vista Roofing Inc
Joe with Vista Roofing was great and professsional to deal with! He came out on a Sunday to help figure out what we needed, answered the phone practically every time I called, and his team provided great service in repairing our roof! I will definitely recommend to anyone I know with roofing needs.
By: Ashley Thomas on Vista Roofing Inc
Vista Roofing came out and replaced some rotten plywood and shingles on our roof today. What a great experience! Joe was super friendly at the time of inspection/estimate, and the price was more than fair. Today Ben came out to supervise the job and was really a pleasure to talk with throughout the whole process, and the workers really did a bang up job. I would recommend these guys again and again. Thank you for taking such good care of us! - Chad & Ashley Thomas
By: Melissa Nicole on Vista Roofing Inc
Where do I start?!? Cody and Joey are the epitome of professionalism! They were prompt, efficient, and professional. They replaced a 20yr old eyesore (roof) with a beautiful new roof that I absolutely love! They communicated every step of the way and were extremely easy to work with. Go with VISTA!!
By: Marie Williford on Vista Roofing Inc
Very professional crew and clean up was awesome. Joe Wallace is very professional and I have already recommended Vista Roofing to some of my friends
By: James Thompson on Vista Roofing Inc
Ben was very professional and guided us through the whole process. He worked closely with the insurance company to make sure everything went smoothly. Would highly recommend Vista roofing!