Reviews
Contact us to learn more about our Rewards Referral Program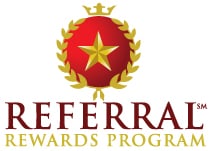 By: Jeff Mixon on Vista Roofing Inc
They are very professional !!!
By: Joe Royer on Vista Roofing Inc
Trustworthy people doing high quality work!!! Can't recommend Joe Wallace and Vista Roofing enough!
By: Phil English on Vista Roofing Inc
Very professional! Honest. Great group of people. Very impressed! I HIGHLY RECOMMEND! Great job to our home. thank you!
By: Chandler Boyer Jordan on Vista Roofing Inc
Vista Roofing is reliable, honest, and has exceptional customer service. After severe weather hit our area, I contacted several roofing companies for quotes and support. Of all the companies I spoke with (6 or more), Vista Roofing was the clear choice. They gave us a very fair quote upfront, schedule our repair within the week, and provided outstanding support. Their customer service is unmatched. All communication was very timely, responses via email in a matter of hours. Their fair quote was detailed and easy to understand, plus they provided photo evidence of the process of repair and finished product. Vista Roofing even went out of their way a few months later to correct a cosmetic issue at no additional charge. If you are looking for a roof replacement or repair company, look no further, Vista Roofing. They are the best choice.
By: Kenneth Long on Vista Roofing Inc
My roof was just replaced by them. Prompt, and easy to work with. Ben Stiles is awesome. On initial walk through, he took time to make sure the major damage was covered with temporary covering. Courteous and knowledgeable. Prices were reasonable and on point. Now lets get to the major reasons: During installation: They protected every area around my yard and my neighbors. They made sure nothing was damaged. When work was done, my yard was cleaned, all debris taken and metal nails removed from yard. In summary, they were AMAZING. and highly recommended.