Why a Roof Inspection Is a Smart Choice
If you are reading this, then chances are you are a responsible homeowner who wants to extend the lifespan of your roof and enhance the value of your home. In many ways, investing in a roof inspection is a very smart way of extending your home's life. After all, the costs are lower and the effort significantly reduced for remedial repairs than they are for a complete redo.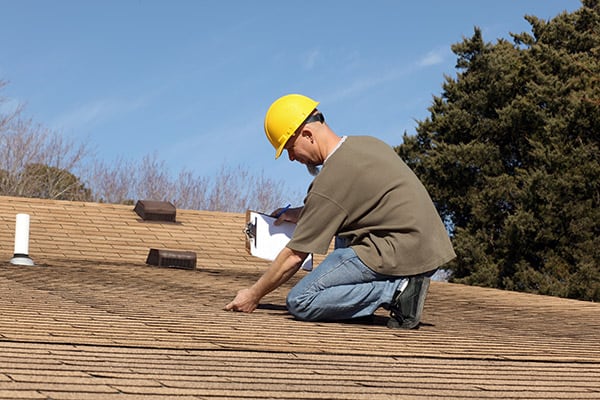 To ensure that you have the opportunity to fix any problems your home's roof may have before they become major issues, you need to make sure that you select a roof inspection team that you can fully count on. Vista Roofing, Inc. is that team.
Our skilled team of inspection professionals take what they do very seriously, and will assess all the variables that may be affecting your roof's structural and aesthetic integrity in a quick and effective manner.
Much More Than an Average Inspection
At Vista Roofing, we know that there's a lot more to roof maintenance than just the inspection. It is for this reason that our standard inspections also include a close examination of your home's gutters, downspouts, flashing, ventilation, vent pipes and drainage.
On top of that, we also guarantee that once damage has been discovered, we will ensure that the high-quality repair work that we carry out is integrated into the rest of your roofing system. This ensures that the most expensive layer of your home's protection is not compromised or repaired in an unsightly or amateur fashion.
What Makes Us Different?
In such a competitive market as this, it definitely makes sense to shop around when you are looking to identify a roofing inspection service that works best for you. That being said, we believe that our roof inspection service exceeds those offered by our competitors.
All our roof inspection crews are fully licensed, insured and equipped with the most advanced tools and equipment. On top of that, we also ensure that all our crew members receive regular training in the latest roof inspection practices.
When you factor in our competitive prices, flexible payment options and client-first approach to customer service, you'll know why Vista Roofing should be the first number you call for a superior residential roof inspection.
Contact Vista Roofing Today
What are you waiting for? If you are concerned that your home's roof has seen better days or simply want to ensure that a small problem doesn't turn into a bigger one, then you need to contact Vista Roofing today. Call (803) 391-4604 or contact us online.