Home Improvement Contractors Specializing in Exteriors
Roofing is in our name, but it's not our only area of expertise. When it comes to making the exterior of your home beautiful, durable and long-lasting, you can count on the home improvement contractors at Vista Roofing, Inc.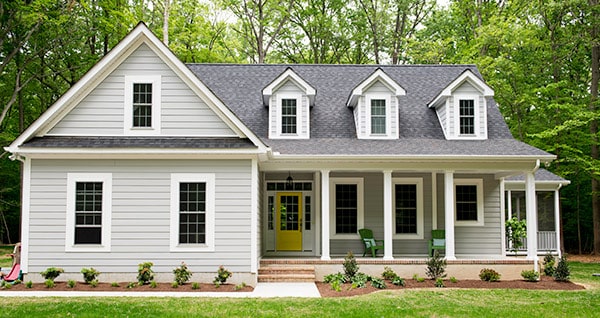 In addition to roofing, we're also experts in the following exterior services:
Siding installation
Siding repair & replacement
Gutter installation
Contact us today to learn more about how our services can beautify and protect your home.
Siding Repair & Installation
While siding may not be the most glamorous aspect of your home, the fact of the matter is that it plays an extremely important role in increasing your home's longevity and durability. Whether you are building your first home from scratch or looking to upgrade your existing home with new siding, Vista Roofing can cater to your needs in a highly professional capacity.
We install all types of siding, from vinyl to wood, and we specialize in repairing siding to boost your home's curb appeal and integrity.
Gutter Installation
You may not realize it, but gutters are one of the most important pieces of any property. Water, especially when it's allowed to sit for an extended period of time, can do serious damage to a structure. If a gutter system is blocked, it can cause water to pour over the exterior walls and pool around the foundation.
At Vista Roofing, Inc., we know what makes an effective gutter system. Our home improvement contractors are trained to repair and install gutters so that your home remains safe and dry.
Contact Us Today for a Free Estimate
If the exterior of your home needs attention, contact Vista Roofing today at (803) 391-4604 or fill out our contact form. Our roofing, siding and gutter specialists serve Lexington, SC, and its surrounding communities. We'll provide you with a professional, customer-centric experience every time!