Specializing in High-Quality Gutter Installation
The expertise of Vista Roofing, Inc. doesn't stop at roofs. When it comes to gutter installation and repair service, Vista Roofing has a staff of seasoned experts. Our team has years of experience, combined with expert skill and attention to detail.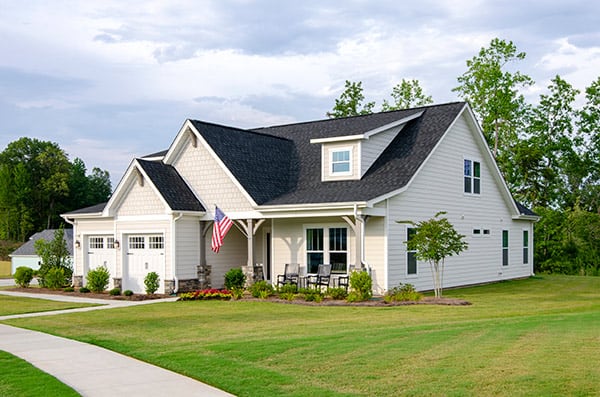 Benefits of Seamless Aluminum Gutters
Seamless aluminum gutters are a favorite for homes of all shapes and sizes. Do-it-yourself vinyl gutters are not strong enough to hold up to heavy rain and severe storms. They will gradually weaken at the seams, resulting in leaks and water damage to your home. Custom-made seamless aluminum gutters from Vista Roofing are a superior choice. Our crews form each gutter section from one continuous piece of metal, greatly reducing the chance of leaks. We then custom-fit the gutter to fit the exact dimensions of your home. Enjoy the following benefits:
Minimize leaks
Rust-resistant
Can last 20 years or more
Affordable cost
Lightweight
Clean, attractive look
Many colors to choose from
Easy to clean
Complement a New Gutter System With Gutter Guards
If you have trees on or around your property, Vista Roofing highly recommends the installation of a gutter protection system to reduce the need for gutter maintenance. Gutter guards keep out leaves, twigs, seeds and other debris that cause clogs and overflowing gutters. If you would like to avoid the need to clean out gutters every season (or the bill to pay someone else to do it for you), gutter guards installed by Vista Roofing may be the perfect solution. In addition, gutter covers are an attractive selling point should you decide to sell your home.
Need a Gutter Installation or Repair? Contact Us Today
When you need gutters installed, Vista Roofing should be the first company you call. Call us at (803) 391-4604 or complete our online form to connect with our team of experienced contractors. We look forward to serving you!