Reviews
Contact us to learn more about our Rewards Referral Program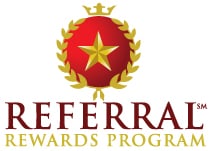 By: Derwin Brannon on Vista Roofing Inc
Vista Roofing is a first-class operation! Joe and his team worked assiduously with my insurance company to get the roof inspected, removed and replaced with top-grade architectural shingles. My neighbors have complimented the beauty of the roof and the speed with which it was replaced. My wife is very happy to have a nice roof and well-done interior repairs. Kudos and great thanks to Vista Roofing!
By: Joy Lawhon on Vista Roofing Inc
Joe was so nice to work with. Always showed up on time and the job was done just as discussed!! Highly recommend Joe and Vista Roofing!