Reviews
Contact us to learn more about our Rewards Referral Program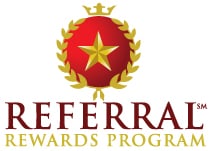 By: Christopher Haworth on Vista Roofing Inc
Excellent job done on our home! We had to have the entire roof replaced due to storm damage and leaking. They came out, gave us a fair estimate and even worked directly with our insurance company. Working with us from start to finish, even tarping our roof prior to the job to make sure there was no more leaking. All of their staff was extremely friendly and professional. Having pets I was worried about nails and debris after the job, but they checked, checked and rechecked our yard just to make sure they didn't miss a thing. If you need anything done with your roof these are your guys!
By: J Tong on Vista Roofing Inc
Great work, great people, great follow through!
By: TomMac Garrett on Vista Roofing Inc
Fast and efficient. Incredible job and great people.
By: Tim Blackwell on Vista Roofing Inc
Fast. Efficient. Thorough. Honest. Joe and Ben did a great job getting my storm damage fixed and are great people to deal with.
By: BRANDON Carpenter on Vista Roofing Inc
When it comes to your roof you need a company you can trust to show you everything from start, middle, and end. Joe and Ben did that for me when I started this process. They showed me the damage during the assessment. They showed me issues during the job. Once I got home it was like no one came to the house except for a new roof installed. These guys and their crew left no evidences of trash or did they ruin any of my yard or plants. They were respectful to my home and surroundings. Keeping me updated on the job with airal views was really cool. The price will compete with any company out there. I know bc I got 4 quotes and they were less than anyone. Ask yourself if you want a company that goes beyond your ordinary roofing company? If anything make sure you just use them as one of your quotes and you will not regret doing so with this company. I'll tell all my customers to contact them if they need any roofing contractors. I hope this help future customers reading this review. Cheers