When inspecting a new roof, ensuring its integrity and longevity is paramount. As a leading roofing company in West Columbia, SC, Vista Roofing is dedicated to assisting you in understanding the ins and outs of a new roof inspection.
Why New Roof Inspections Are Crucial
New roof inspections aren't just about checking off a list; they're an investment in the future of your property. Here's why:
Longevity: Inspections ensure that your roof is installed correctly, maximizing its lifespan.
Safety: A proper inspection can detect issues before they become major hazards.
Efficiency: A well-inspected roof contributes to energy efficiency, saving you on monthly utility bills.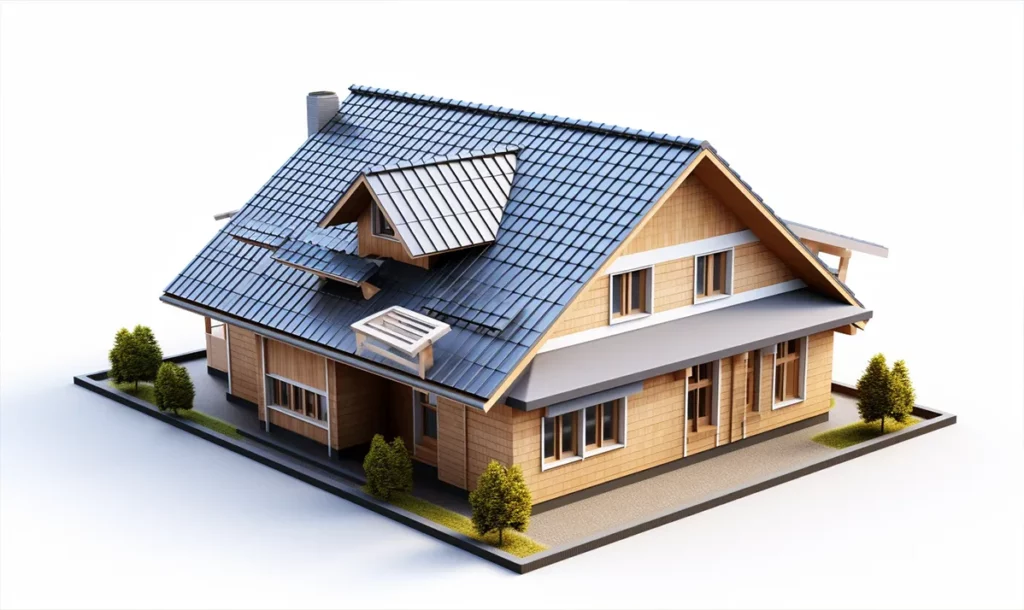 The Process of New Roof Inspections
Pre-inspection Assessment
Before diving into the hands-on part of the inspection, the experts at Vista Roofing prioritize a comprehensive pre-inspection assessment. This initial step is about more than just getting a cursory glance at your property. It entails understanding the history of the property, the previous roofing materials used, the age of the current roof, and any past repair or maintenance work carried out.
A deeper understanding of these elements ensures that we are aware of potential weak spots, peculiarities, or any specific areas of concern. This assessment lays the groundwork for a focused and effective inspection tailored to your roof's unique characteristics.
External Inspection
The external facet of the roof is your property's first line of defense against the elements. As such, a meticulous inspection of this portion is vital. The core of the external inspection revolves around several key components:
Shingles and Tiles: These are the visible parts of your roof, and they play a pivotal role in protecting your home from water damage, UV rays, and other external threats. The inspection process checks for cracks, chips, curling, blistering, or any other signs of wear and tear. Damaged shingles or tiles can compromise the entire roofing system, so their health is paramount.
Flashing and Joints: These elements help seal intersections on the roof, such as those around chimneys, vents, and skylights. A proper inspection ensures they're adhered correctly, sealed properly, and free from signs of rust or damage. Faulty flashing is a common cause of leaks, so ensuring their integrity is critical.
Gutters and Downspouts: Beyond just channeling rainwater away from your property, well-maintained gutters and downspouts prevent water from pooling, which can lead to structural damage over time. The inspection ensures that they're free from blockages, adequately secured, and positioned correctly to divert water away from the foundation of the house.
Internal Inspection
While the exterior of the roof faces the brunt of the elements, the interior also plays a crucial role in the roof's health. Typically conducted in spaces like attics, the internal inspection sheds light on issues that might not be visible externally:
Ventilation: Roofs need to breathe, just like any other part of the house. Proper ventilation ensures a balanced airflow, preventing mold growth, wood rot, and the detrimental effects of excessive moisture. An optimal ventilation system also aids in temperature regulation, enhancing the home's energy efficiency.
Insulation: A critical component in maintaining a home's energy efficiency, insulation needs to be in good condition and appropriately distributed. The inspection ensures that the insulation hasn't been compromised by pests, moisture, or any other damaging agents.
Signs of Leaks: Perhaps one of the most critical aspects of an internal inspection is checking for evidence of leaks. This includes looking for water stains on the underside of the roof, wet or moldy insulation, damp spots, or any mold and mildew growth. Identifying and addressing these signs early can save a homeowner from costly repairs and potential health hazards.
In essence, the process of new roof inspections with Vista Roofing is a blend of expertise, attention to detail, and a commitment to ensuring every roof not only meets but exceeds the expected standards of safety, functionality, and aesthetics.
Choosing the Right Roofing Company
When it comes to roofing companies in West Columbia, SC, you deserve the best. Here are some factors to consider when making your choice:
Reputation: Ask around, check reviews, and seek referrals.
Experience: Years in the business often equates to refined skills and extensive knowledge.
Local Expertise: A local company like Vista Roofing understands the specific challenges and needs of roofs in West Columbia.
It's also beneficial to familiarize yourself with some common roofing terminologies to ensure a smooth communication process with your chosen roofing company.
How Vista Roofing Makes a Difference
As a top-tier roofing company in West Columbia, SC, Vista Roofing has developed a unique approach to roof inspections:
Expertise: Our team stays updated with the latest industry standards and techniques.
Advanced Tools: Leveraging cutting-edge technology for precise and efficient inspections.
Detailed Reports: Once your inspection is complete, we provide a comprehensive report outlining any potential issues and recommendations for roof repair in West Columbia, SC.
Conclusion
Ensuring your new roof's safety, longevity, and efficiency is non-negotiable. With Vista Roofing by your side, you're choosing expertise, reliability, and unparalleled quality in roof repair and inspection services in West Columbia, SC.