Choosing the right commercial roofing company can be daunting, especially with the many options available. If you're in West Columbia, SC, one name that consistently stands out is Vista Roofing. But whether you're considering Vista Roofing or exploring other roofing companies in West Columbia, SC, there are specific questions you should always ask. These questions will help ensure you make an informed decision.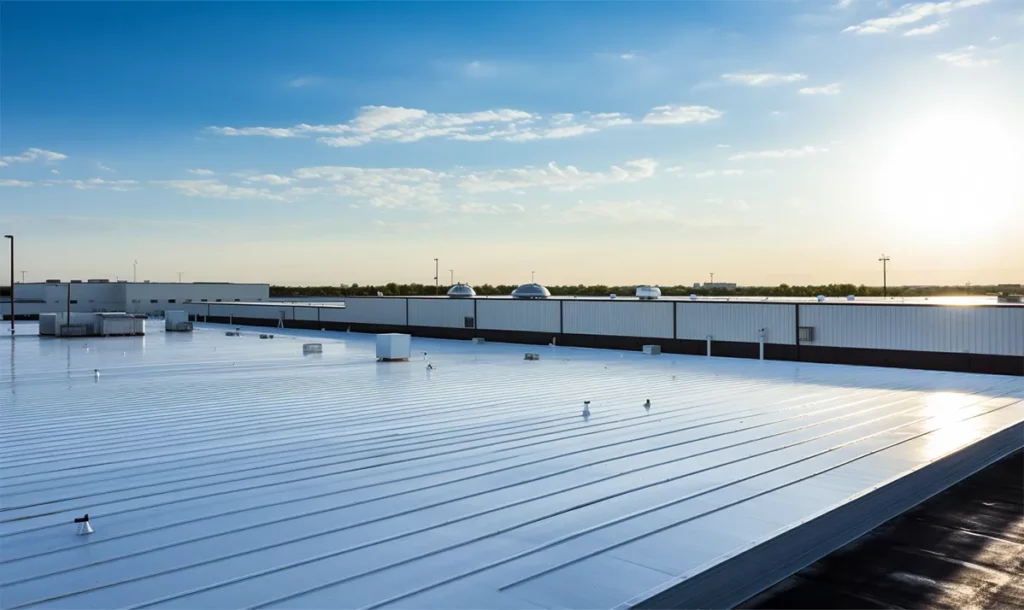 Why is Choosing the Right Roofing Company Crucial?
Roofing issues should not be taken lightly. Your commercial establishment's roof is its first line of defense against the elements. Hence, a quality roofing company West Columbia, SC is vital for long-lasting protection and minimal maintenance costs. Companies like Vista Roofing have built a reputation on trust and craftsmanship, which are integral in this industry.
Key Questions to Pose
What's Your Experience and Local Presence?
The more experienced the company, the better. Vista Roofing, for instance, has years of expertise handling roof repair West Columbia, SC. Their local presence means they understand the area's unique climatic challenges, ensuring tailored solutions.
Are You Licensed and Insured?
Any reputable roofing company should have both a license and comprehensive insurance. This protects you from unnecessary costs or potential legal troubles in case of accidents.
Can You Provide References?
It's always a good sign when a company, like Vista Roofing can offer testimonials or references from satisfied customers. This offers an insight into the quality of their work and customer service.
What Will Be the Cost and Timeline?
Understanding the cost upfront prevents any hidden charges or surprises. Also, inquire about the timeline for the project. Reliable roofing companies in West Columbia, SC should offer transparent pricing and realistic timelines.
How Do You Handle Unforeseen Complications?
Even with the best plans, unexpected issues can arise. Knowing how a company like Vista Roofing tackles unforeseen complications will give you peace of mind.
The Importance of Local Expertise
When searching for a roofing company, emphasizes the importance of local experience. For businesses in West Columbia, this could mean choosing a trusted name like Vista Roofing. A local company understands the area's nuances, from the weather patterns to local building regulations, ensuring a smooth process from start to finish.
Why Regular Roof Maintenance Matters
Regular maintenance by professionals, especially for roof repair West Columbia, SC, ensures longevity and efficiency. It also helps identify potential problems before they escalate, saving on future repair costs.
For a deeper understanding on the importance of regular roof maintenance, consider researching recommendations by the National Roofing Contractors Association. It can offer additional insights, ensuring you make the best decision for your commercial property.
Conclusion
Your choice in a roofing company can either lead to a long-lasting, quality roof or frequent repairs and disappointments. Always prioritize local expertise, transparent communication, and a proven track record. In the heart of West Columbia, SC, Vista Roofing has exemplified these traits, making them a top pick for many businesses. Regardless of your final choice, always ensure to ask the essential questions to secure the best services.