Roofing maintenance and protection are imperative in ensuring the longevity and durability of your home. Among various elements constituting a robust roofing system, Ice and Water Barriers play a pivotal role, especially in areas prone to harsh weather conditions. This article comprehensively explains these barriers and why they are indispensable.
What Are Ice and Water Barriers?
An Ice and Water Barrier is a self-adhered waterproofing material installed on the roof deck. Its primary purpose is to prevent water intrusion caused by ice dams or driven rain. When selecting an Ice and Water Barrier, it's essential to partner with the best roofing company in West Columbia, SC, such as Vista Roofing, known for its expertise and proficiency in this domain.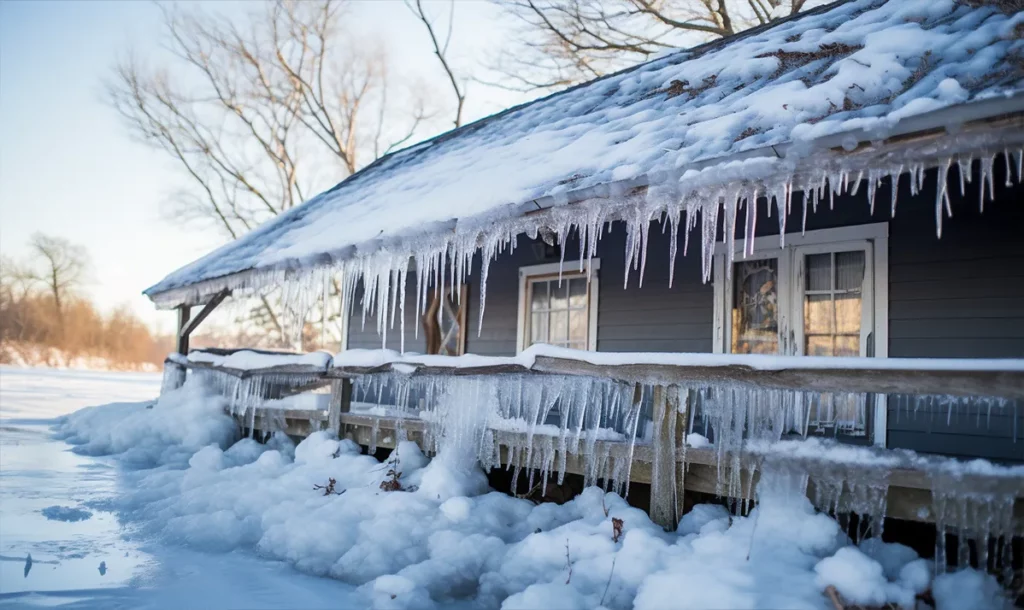 Why Are They Essential?
Protection Against Ice Dams: Ice dams form when snow on the roof melts, flows down, and refreezes near the edge. This accumulated ice can push water back under the shingles, leading to leaks. An Ice and Water Barrier acts as a seal, ensuring that water doesn't penetrate the roof.
Guarding Vulnerable Areas: These barriers are particularly crucial for areas prone to water infiltration like valleys, skylights, chimneys, and roof-to-wall transitions. By preventing water seepage, they safeguard the integrity of your home.
Extending Roof Life: Continuous water infiltration can lead to mold, rotted roof decking, and other structural damages. By preventing this, Ice and Water Barriers enhance the lifespan of your roofing system.
Pioneers in Roofing Solutions
Among various roofing companies in West Columbia, SC, Vista Roofing stands out due to its commitment to quality and expertise. Their team of dedicated roofing contractors in West Columbia, SC ensures that every roofing solution, including the installation of Ice and Water Barriers, is executed with precision.
Installation Process
Pre-Installation: Inspection and Preparation
Before the actual installation, Vista Roofing professionals will thoroughly inspect your roof. This step determines the areas needing the barrier. Ensuring a clean roof deck, devoid of any debris or existing damage, is crucial at this stage.
Barrier Application
Once the surface is primed, the Ice and Water Barrier is methodically rolled out. While adhering to the roof deck, care is taken to prevent the formation of bubbles or creases which could compromise the barrier's efficiency.
Sealing the Deal: Edges and Seams
After the barrier is laid out, special attention is given to the edges and seams. Sealing them is vital to ensure that there's no possibility of water seepage in the future.
The Final Check: Inspection
The last, but equally critical step, involves a thorough inspection by roofing contractors in West Columbia, SC from Vista Roofing. This ensures that the barrier is perfectly in place and offers optimal protection.
Key Takeaways and Recommendations
It's crucial to Selecting the right Ice and Water Barrier material is crucial. Partner with Vista Roofing, the best roofing company in West Columbia, SC, for guidance on the most suitable barriers for your home.
Regular inspection and maintenance are essential. Even with the best barriers in place, wear and tear over time can compromise their efficiency.
For a deeper dive into understanding how ice dams form and impact homes. This site has more insight to help homeowners get more from their homes when the weather becomes extreme.
Conclusion
Ice and water barriers are integral for the protection and longevity of your roof, especially in regions with severe weather conditions. Entrusting experts like Vista Roofing ensures that your home remains safeguarded against potential water damage. Remember, investing in quality roofing solutions today can save significant repair costs in the future.