When it comes to protecting your metal roof, the right coating can make all the difference. Vista Roofing, a leading roofing company in West Columbia, SC, delves into the intricacies of metal roof coatings to help homeowners make informed decisions.
What Are Metal Roof Coatings?
Metal roof coatings are specially formulated materials that protect metal roofs from various elements. These coatings extend the lifespan of roofs, ensure they retain their aesthetic appeal, and maximize energy efficiency.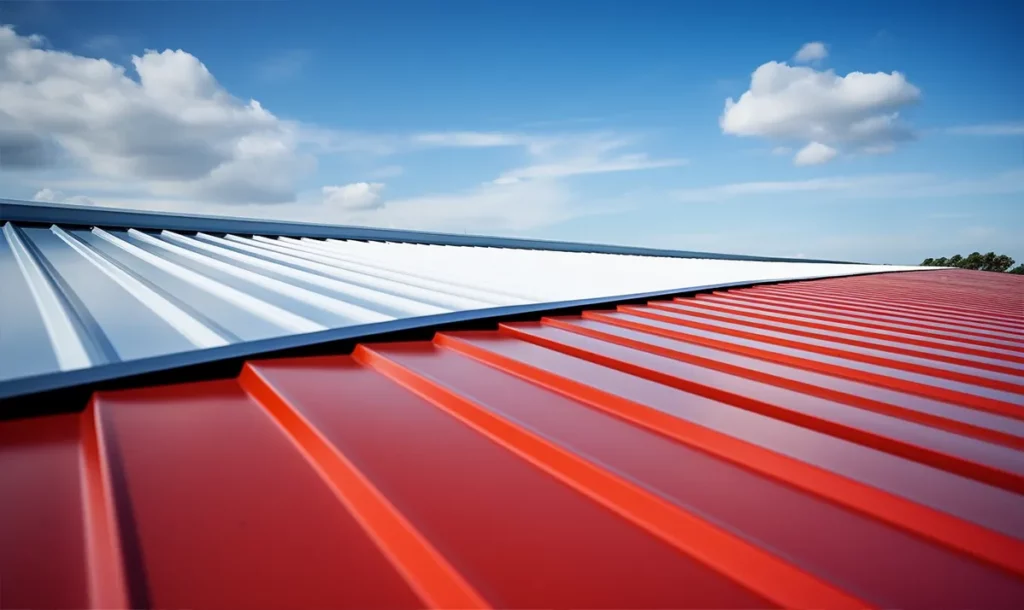 Benefits of Metal Roof Coatings by Vista Roofing
Increased Lifespan
When applied correctly, metal roof coatings by Vista Roofing can enhance the longevity of your metal roof. Exposure to the elements can corrode and deteriorate a roof over time, but with a quality coating, you can ensure protection against rust, UV rays, and more.
Enhanced Energy Efficiency
Metal roof coatings reflect the sun's rays, reducing heat absorption. As a result, buildings remain cooler, which can lead to a significant reduction in cooling costs during the summer months in West Columbia, SC.
Cost-Efficient Roof Repair in West Columbia, SC
With Vista Roofing's expert application, metal roof coatings can seal minor leaks and imperfections, acting as a cost-effective solution compared to more extensive roof repair in West Columbia, SC.
Choosing the Right Metal Roof Coating
It's essential to select a coating tailored to the specific needs of your roof. At Vista Roofing, we recommend considering the following factors:
Type of Metal
Different metals react uniquely to various coatings. Ensure your chosen product is compatible with the metal used in your roofing system.
Environmental Factors
Consider the typical weather conditions in West Columbia, SC. A coating that offers UV protection and is resilient against heavy rainfall will benefit areas with high sun exposure and frequent rains.
Application Process
While many roofing companies in West Columbia, SC offer metal roof coatings, it's crucial to choose a company like Vista Roofing that understands the nuances of application, ensuring a smooth, even layer for maximum efficacy.
The Application Process of Metal Roof Coatings
When entrusted to the experts at Vista Roofing, the application process is meticulous. Here's a brief overview:
Roof Inspection: Before any application, we conduct a thorough inspection to identify any existing damage.
Surface Preparation: This includes cleaning the roof and ensuring it's free from debris and dust.
Application: Utilizing professional-grade equipment, the coating is applied uniformly.
Curing: Post-application, the coating needs time to set and cure, ensuring optimal performance.
Maintenance of Metal Roof Coatings
Once applied, these coatings require minimal maintenance. However, periodic inspections, especially after severe weather events, can help identify any issues early on. Should you need any follow-up services or roof repair in West Columbia, SC, Vista Roofing is always at your service.
Incorporating Sustainable Practices in Metal Roof Coatings
The roofing industry has seen a definitive shift towards sustainable and eco-friendly practices. Vista Roofing is at the forefront of this change. We use environmentally friendly roof coating products that not only enhance roof longevity but also reduce environmental impact
Wrapping Up
Metal roof coatings are a protective shield for your roof, enhancing its lifespan, appearance, and functionality. As a homeowner in West Columbia, SC, investing in a quality coating can bring peace of mind, knowing that your roof is in good hands with Vista Roofing.