Maintaining the appearance of your home is crucial for its value and curb appeal. One of the most common exterior surfaces found on homes is vinyl siding. It offers durability, affordability, and versatility in design. However, over time, it can accumulate dirt, mold, and mildew.
This guide will walk you through the best practices in cleaning vinyl siding, ensuring it looks pristine for years.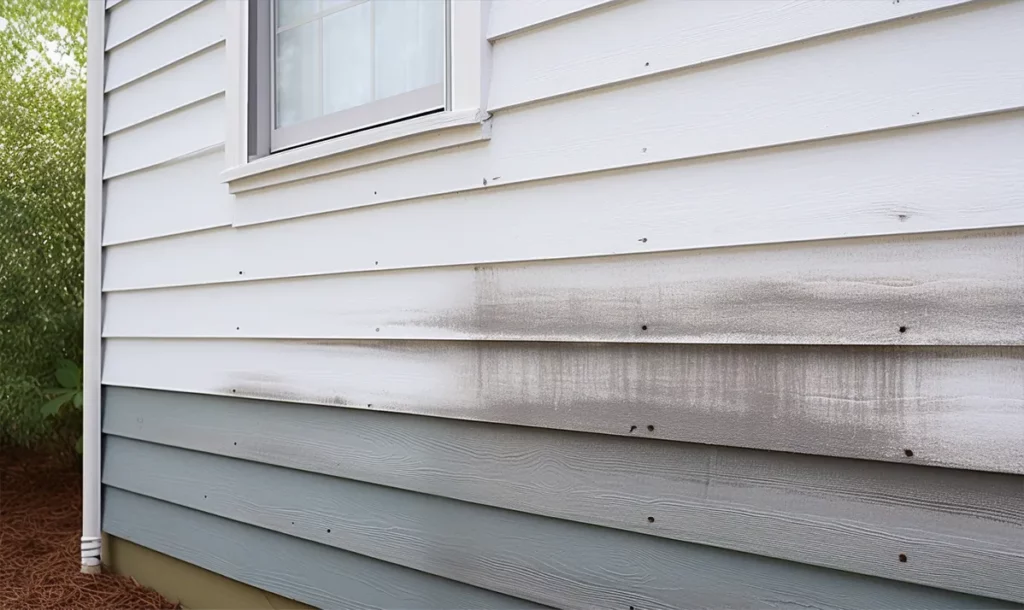 Why Clean Your Vinyl Siding?
Although vinyl siding is low maintenance, it isn't maintenance-free. Over time, exposure to the elements can cause your siding to look faded or dirty. Regular cleaning not only maintains its appearance but also extends its lifespan.
Preparing for the Cleaning Process
Safety First
Before you start, ensure you wear protective gloves and eyewear. This will protect you from any cleaning solutions and debris.
Inspect for Damages
Before cleaning, take a walk around your home. Look for cracks, breaks, or signs of wear in the siding. If any damages are noticeable, it might be time to contact a reputable roofing company in West Columbia, SC, such as Vista Roofing. We excel in roof repair in West Columbia, SC and assist with siding repairs.
Choosing the Right Cleaning Solution
There are various cleaning solutions available for vinyl siding:
Soap and Water: A mixture of 70% water and 30% white vinegar makes an effective all-purpose cleaner.
Commercial Cleaners: Available at home improvement stores. Ensure the cleaner is suitable for vinyl siding.
Bleach Solution: Effective against mold and mildew. Mix one quart of household bleach with one gallon of water.
For a comprehensive guide on the best cleaning solutions and techniques, consult The Vinyl Siding Institute's Guide to Cleaning Vinyl Siding. This resource offers in-depth recommendations from industry experts.
Cleaning Techniques for Best Results
Hand Washing
For small areas or touch-ups, hand washing is effective. Dip a soft cloth or a long-handled brush into your chosen solution and scrub the siding gently. For higher areas, consider using a ladder for safety.
Pressure Washing
For larger areas or heavily soiled siding, pressure washing can save time. Ensure you use the right pressure setting to avoid damaging the siding. Always spray at eye level and use a side-to-side motion.
Post-Cleaning Maintenance
Once your siding is clean, rinse it thoroughly to prevent residue. Check for any areas you might have missed and touch up as needed.
Preventive Measures
To keep your siding looking its best:
Trim plants and shrubs: They can scratch or stain your siding.
Routinely check for damages: Addressing small issues early on can save on costly repairs later. For any major concerns, consider reaching out to roofing companies in West Columbia, SC, like Vista Roofing, for expert advice.
Additional Tips and Tricks
Avoid abrasive materials: Brushes with hard bristles can scratch or damage vinyl siding.
Clean from bottom to top: This prevents streaking and ensures an even clean.
Avoid direct sunlight: Cleaning in direct sunlight can cause premature drying and lead to streaks.
Why Trust Vista Roofing for Home Exterior Needs?
While our primary expertise lies in being one of the top roofing companies in West Columbia, SC, we understand the holistic approach to home maintenance. Whether you're seeking roof repair in West Columbia, SC, or just some guidance on maintaining your home's exterior, we're
Remember, a well-maintained home exterior doesn't just enhance visual appeal; it protects against potential damages. Trust in expert services, like those offered by Vista Roofing, to keep your home in top shape.